Testing laboratory of rescue equipment and parachute technology ZL 1220 accredited by ČIA and Testing laboratory of rescue parachutes with ÚCL authorization to perform tests in the scope of compliance with standards AS 8015, CS ETSO c23… and ČOS 167002, ČOS 167003.
Testing laboratory performs:
• Tests and other tasks within the technical assistance for the Army of the Czech Republic
• Jumps or drop tests of manikins according to the requirements of parachute manufacturers
• Parachute packaging, tests for fire brigades, revision of manuals, parachute packaging manuals, consulting and expertise on the basis of the order
• Training of professional competence in the field of parachute technology
Testing laboratory is equipped with modern devices, jigs and uses standardized procedures when performing the test. During all performance tests, the presence of the ordered test is allowed upon agreement. Our main goal is to constantly improve and enhance the services we offer.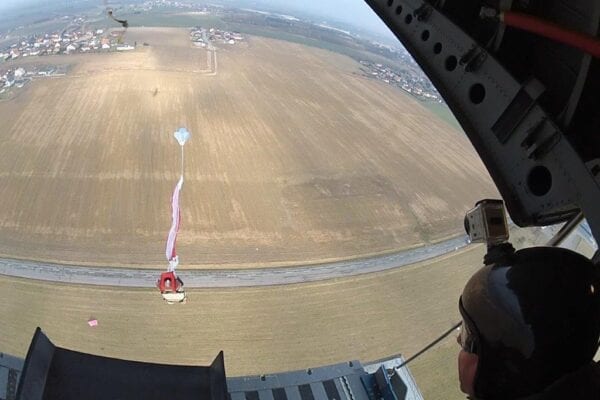 Contact: Viktor Kubáň, phone: +420 910 105 278