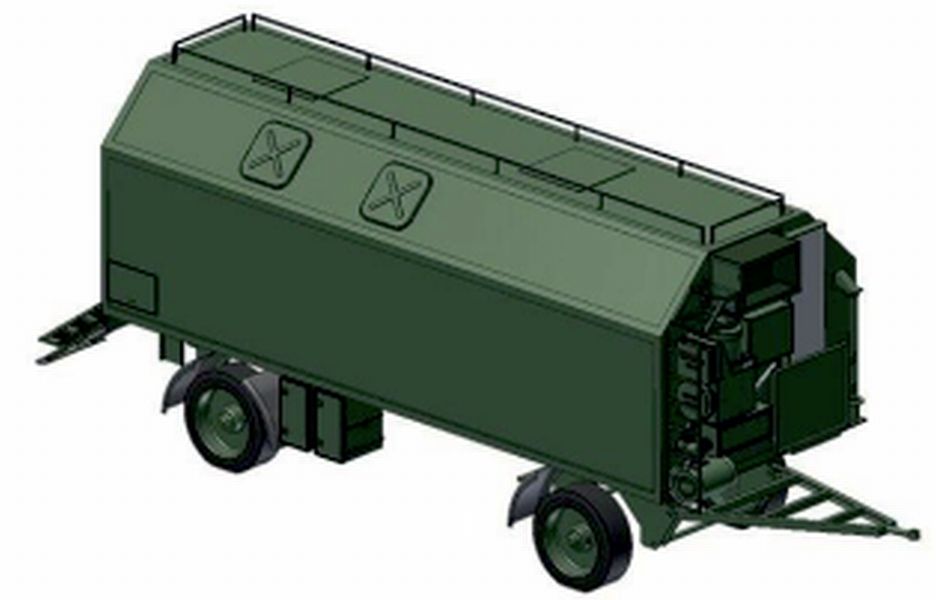 SGEOB – GEOGRAPHIC OPERATIONS BRIGADE MOBILE SET
SGEOB is mobile equipment intended for informational support of the troops by military-geographical data for assessing the service area.
Basic functions:
The SGEOB technological devices enable to fulfil the following tasks:
to gain, analyse and supply al available military-geographical data and information about the war scenario both in analogue and digital form for the commander and staff, and for each army force;
to prepare and print analogue geographical data;
to elaborate both simple and complex geographical analysis incl. graphical outputs;
to create and administrate geographical databases;
to create multimedia military-geographical evaluation of service areas;
to elaborate and print documents in A3 format;
to realize reprographic tasks;
to create graphical proposals;
to print large size documents;
to utilise the GPS measurement for geographical databases creating and actualisation;
to realize tasks of geodetic support;
complex work in reprographic support of commander, staff, or individual army forces inclusive the elementary bookbinding, reproducing and distributing of elaborated data (maps or other) both in digital and analogue form.
STATION CONSISTS OF:
SGEOB is a set consisting of two motor vehicles and two trailers:
| | |
| --- | --- |
| T 815 6×6 – MOGAN module | geographic analysis module; |
| T 815 6×6 – MOREP module | reprographic module; |
| PV – 18P – trailer module | two-axle trailer with fixed case superstructure; |
| PM – 35U-EC 64 kW | mobile generating set 64 kW (C80D5 type). |
BASIC TECHNICAL PARAMETERS: