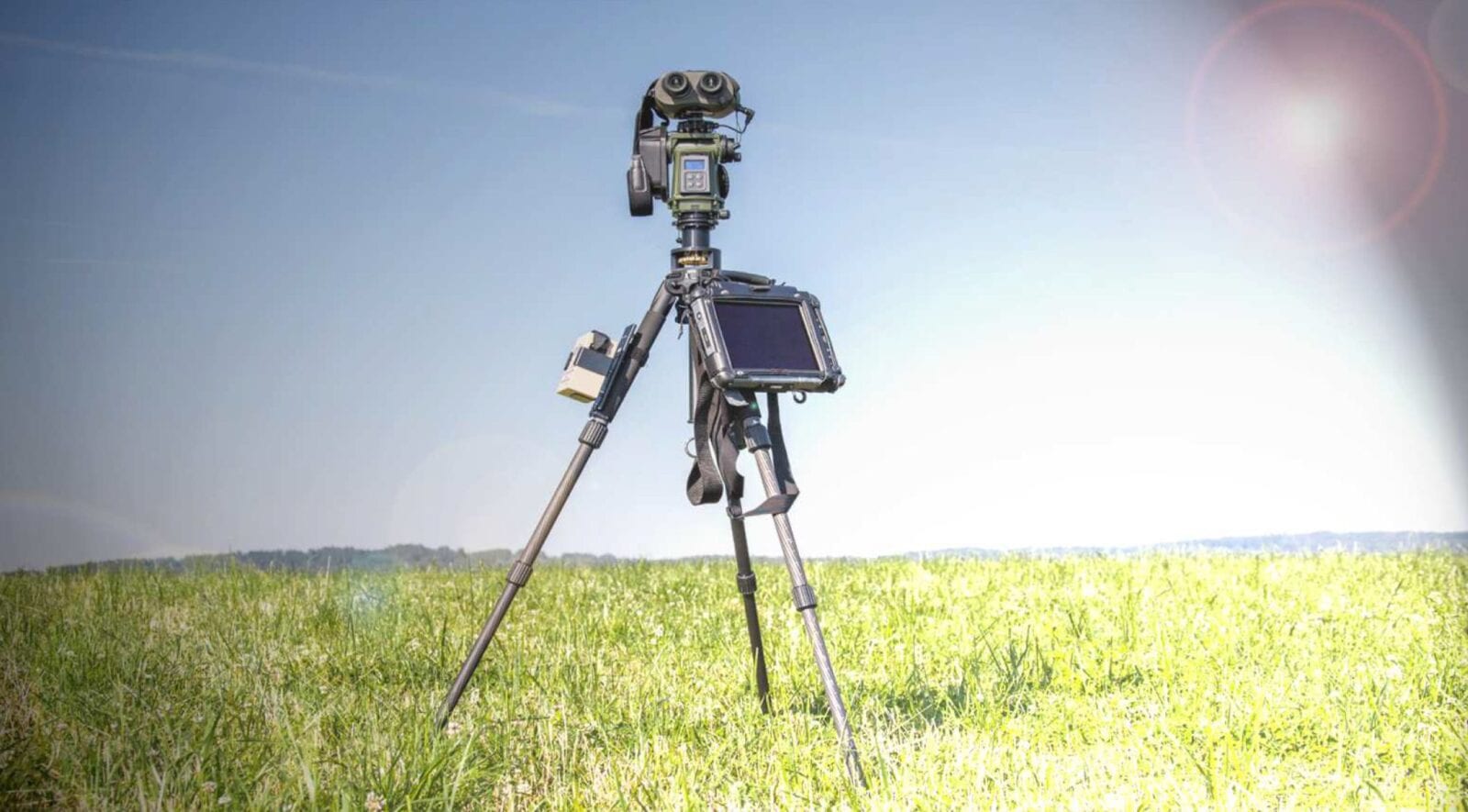 Portable assembly for artillery observer
STERNA-V is portable assembly for targets acquisition and for data securing needed for fire control. It consists of north pointed gyroscope STERNA-TNF, optical device Leica Vector 21 Nite to define target distance and tripod. Own position necessary to the target position defining could be entered manually or gained from GPS receiver.
Purpose
STERNA-V is determined for target detection, reconnaissance, identification and complex acquisition during artillery reconnaissance in frame of effective and fast firing support and military forces protection in combat area. It is possible to use STERNA-V both autonomously in frame of BMS (BVIS) and in frame of superior assembly (LOV-Pz, LOS-M, Sněžka-M). STERNA-V enables automated calculation of target coordinates or detonation and data transfer (target coordinates, target description including) to the superior level.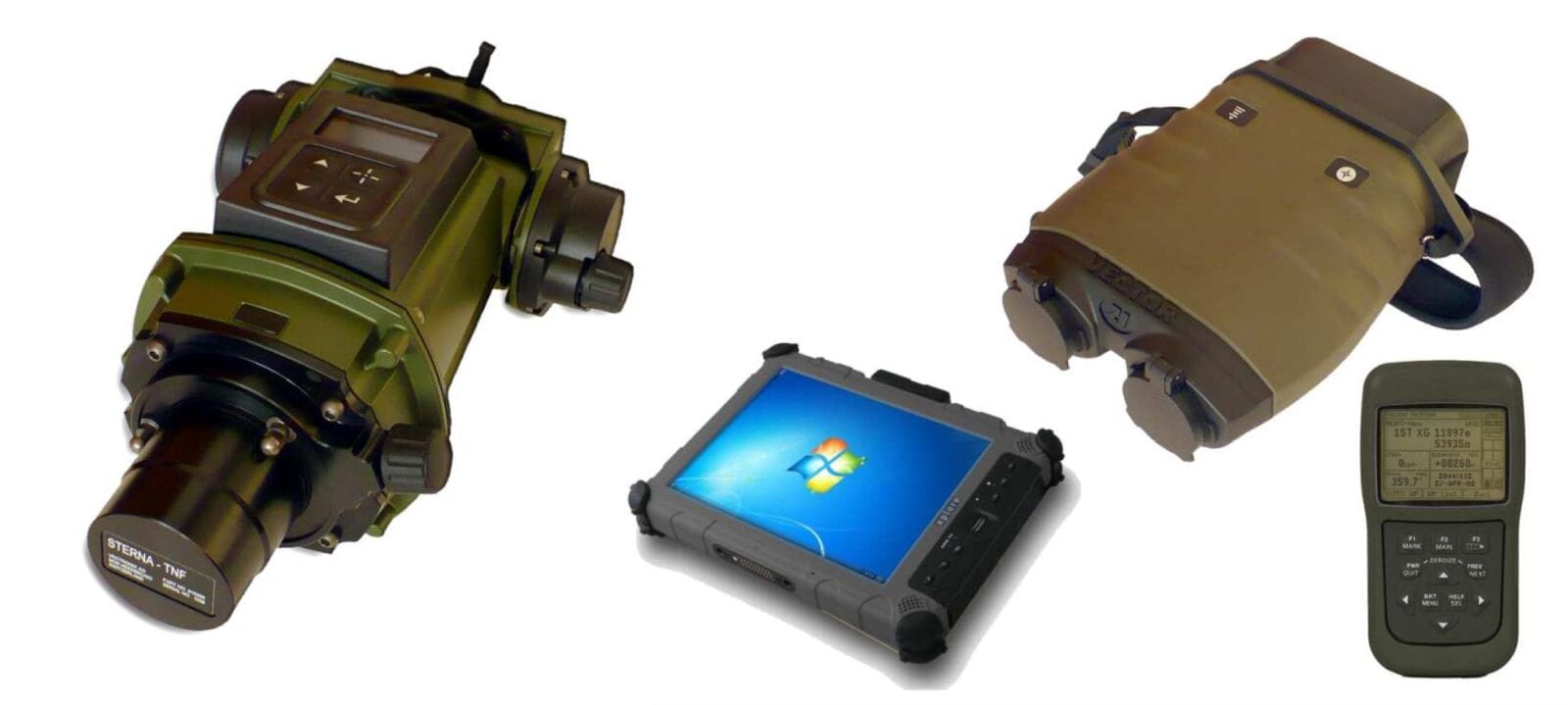 Main Tactical-technical parameters
| | | |
| --- | --- | --- |
| STERNA TNF + VECTOR 21 Nite | Horizontal sensor range | 6 400 mil, unlimited |
| | Vertical sensor range | +700 to -700 mil |
| | Laser rangefinder safety class | 1 |
| | Laser range | 5500 m (target – TANK) |
| | Orientation accuracy | |
| | Accuracy, horizontal angle (1s) | ± 1 mil |
| | Accuracy, vertical angle (1s) | ± 3 mil |
| | Geographical north determination, fast/accurate | 96s/120s |
| | Power supply: | 4x CR123A or external battery |
| Data terminal | Type | iX104C5DMSR |
| | Processor | Intel Core i7 |
| | Touchscreen | TFT 10" XGA |
| | SSD disk | 80 GB |
| | Operational system | Windows 7 |
| GPS receiver | Type | DAGR AN/PSN-13A |
| External battery | Type | BT-70791BK |
| | Model | Li-ION |
| | Voltage | 28,8 V |
| | Capacity | 7,5 Ah |