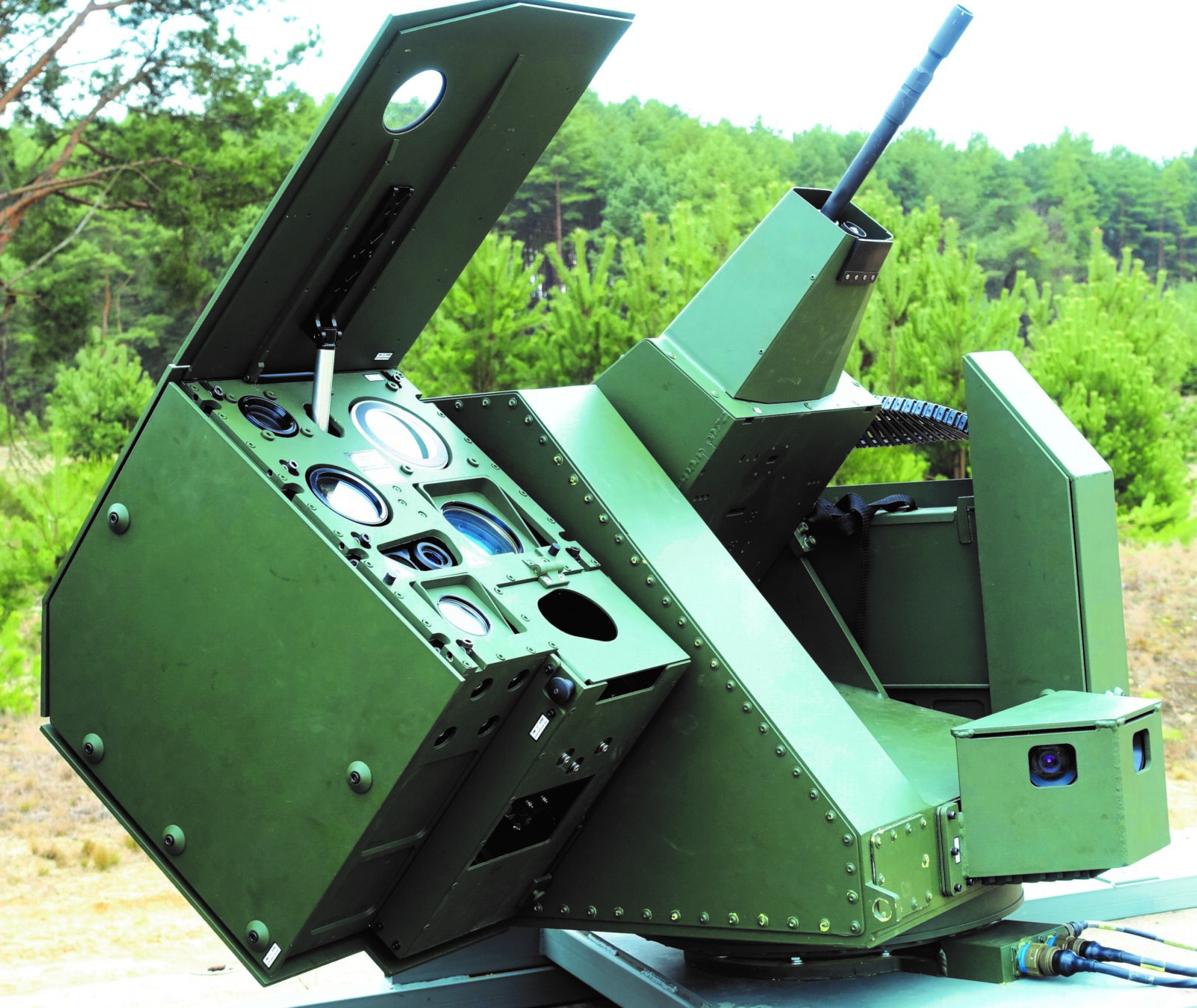 ISR-2 Modular Remote Controlled Weapon Station
The ISR-2 remote controlled weapon station (RCWS) is a modular reconnaissance and firing system with the 7.62 mm to 12.7 mm cal. (i.e. 0.30´ až 0.50´) machine gun as the main weapon. The integrated laser target designator (complying with the STANAG 3733 requirements) ensures guiding of the precision-guided munition to the target at maximum identification ranges.
To ensure battlefield reconnaissance and target acquisition at day and night, the ISR-2 is equipped with the multiband sensor container comprising MWIR camera with cooled detector (and with maximum number of sensors), SWIR camera, two day-monochromatic sighting cameras and day-colour surveillance camera with optical zoom, laser rangefinder, powerful laser marker and laser designator for precision-guided munition guidance.
Surveillance and monitoring capabilities of ISR-2 are provided by its advanced SW functions featuring the automatic target tracking. Optionally, an independent semi-panoramic observation camera system ("IPoS2") with HW ready for implementation of Augmented Reality can be integrated to the RCWS.
Purpose
The ISR-2 has been designed for integration to wheeled or tracked reconnaissance and combat vehicle platforms, preferentially to be integrated with the IVECO LMV, where it can perform day&night battlefield reconnaissance and firing to ensure own protection of the vehicle both when stationary or while driving, thanks to the biaxial stabilization of weapon and sensor part.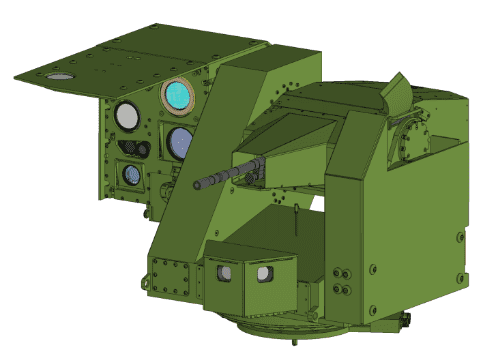 Main TTD
Weight (combat)
200 to 350 kg
depending on configuration of armament, emergency ammo, sensors and armour
Armament
7.62 mm GPMG FN MAG®
7.62 mm M134 Minigun (option)
12.7 mm M2 machine gun (option)
Ammo stock – 7.62 mm
1000 rounds
Range of fire – 7.62 mm
1000 m
Stabilisation of weapons and sensors
biaxial
Sensors in the RCWS sensor container (optional)
FALCON-3/200 day sighting camera (fixed lens)
FALCON-3/75 day sighting camera (fixed lens)
PUMA 2 FHD day surveillance camera (30x optical zoom)
MWIR camera with cooled detector (8x optical zoom)
LEMUR-2/200 SWIR  camera with uncooled detector
Laser rangefinder
Complimentary equipment for the RCWS sensor container
Laser marker (class IV)
acc. to STANAG 3733 – laser target designator (class IV)
Maximum range of target identification
acc. to STANAG 4347 – 6.0 km
acc. to STANAG 4348 – 5.5 km
Accuracy of target location
acc. to STANAG 3797 – CAT 1 (based on cooperating navigation system)
Control system
Integrated operator's terminal with 15.6´ TFT FHD display
Operator's console
Power supply
24 V DC
Mean P.T.O.
depending on application of sensors
Main communication interface
Ethernet (GigE)
Range of pan&tilt traverse
n x 360°
Range of elevation (elevation parts)
-15° to +65°
Rotation rate traverse / elevation
0,02°.s-1 to 130°.s-1 / 0,02°.s-1 to 130°.s-1
Max acceleration traverse / elevation
≥ 130°.s-2
Range of operating temperatures
-32 to +50 °C (external parts) / -21 to +50 °C (interior parts)
Range of storage temperatures
-33 to +63 °C