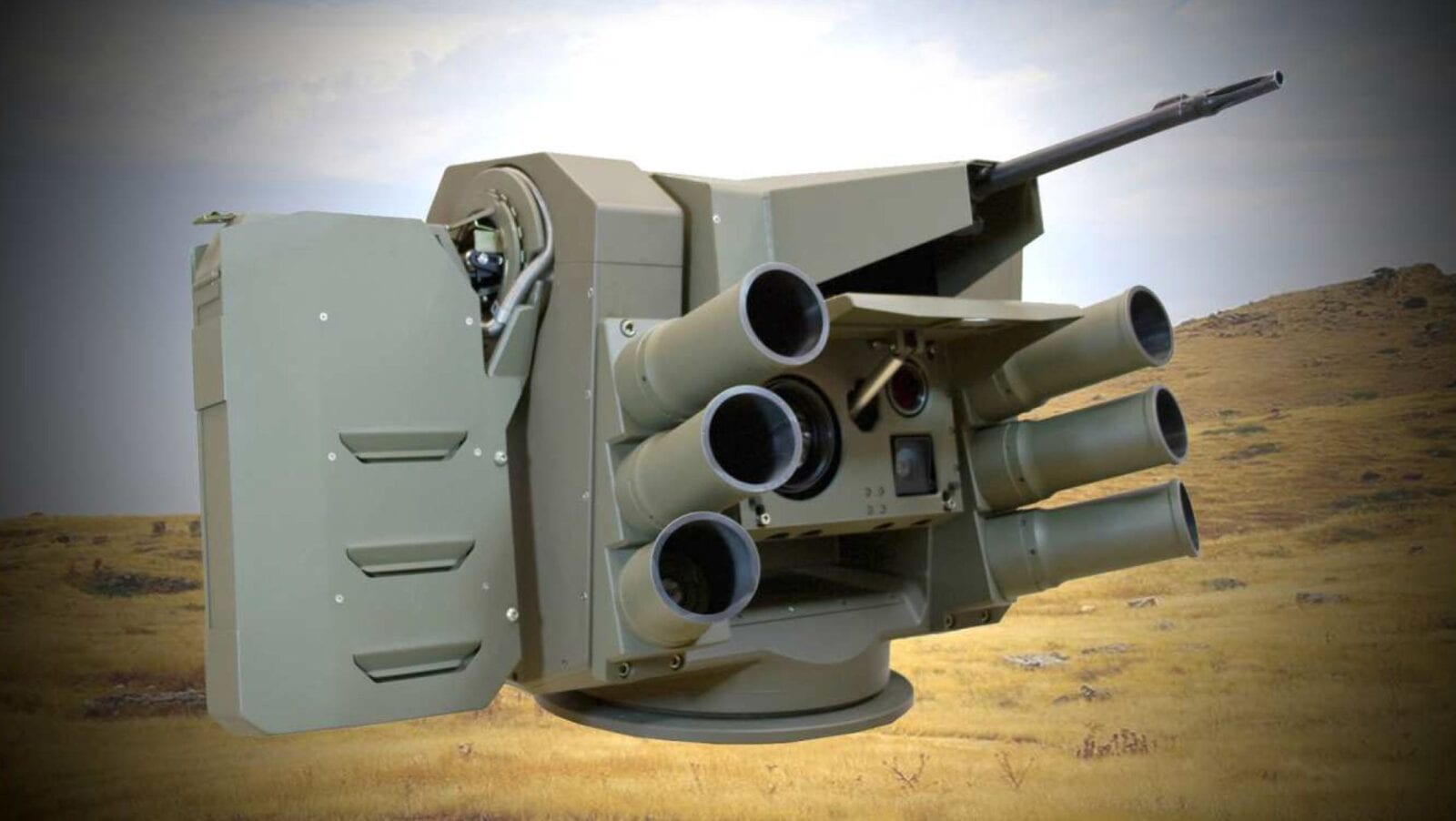 7,62 mm Weapon Station
ZSRD 07 Weapon Station is designed to be equipped with the 7.62 mm machine gun mount for the 7.62 x 54 mm or 7.62 x 51 mm ammunition. ZSRD 07 frame is based on the U-type manipulator with integrated weapon mount including sensor container comprising surveillance TV camera, aiming TV camera and IR camera, optionally may be fitted with the laser rangefinder. ZSRD 07 features userfriendly interface, HW and SW structures for easy control and command by gunner-operator.
Purpose
ZSRD 07 is a light remotely controlled weapon system designed to be integrated to wheeled or tracked vehicles, especially to light wheeled armoured vehicles. Weapon station is armed with the 7.62 mm machine gun to ensure self-protection of the vehicle at battlefield and fire support to the crew on-board, or to a small airborne group. Six smoke grenade launchers are located on traverse parts of the manipulator to create smoke screen. In order to perform basic operations and weapon targeting the ZSRD 07 is fitted with the sensor system operable during day, at night and under adverse weather conditions.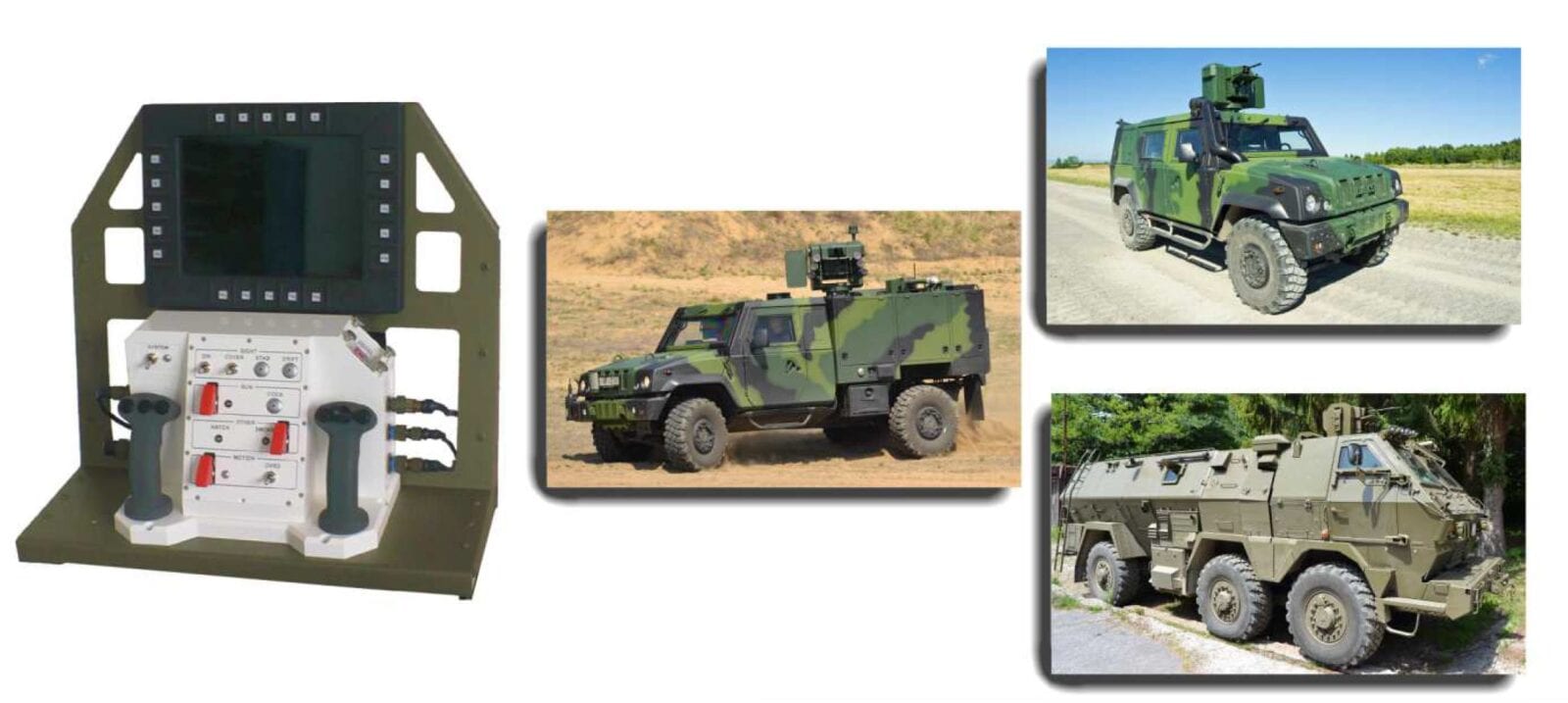 Main TTD
| | |
| --- | --- |
| Combat weight | External mount (incl. MG with ammo) – 186 kg 81 mm SGL (incl. SG DGO-3) – 30.5 kg Operator's station – 19.5 kg |
| Basic dimensions (with MG) | 1130 x 624 x 1046 mm (l x h x w) |
| Weapon system | 7.62 mm PKT MG for 7.62x54R round 7.62 mm UKM-2000C MG for 7.62×51 NATO round 7.62 mm FN MAG MG for 7.62×51 NATO round |
| Ammo at armed position | Ammo container for 500 rounds |
| Range of aimed fire | maximum 1 200 m |
| Stabilization | In both axes, RMS up to 1.5 mrad |
| SGL | Derived type 81 mm VZ-902 |
| Number of SGL | 6 SGL |
| Ammunition (type SG) | 81 mm DGO-3 |
| Smoke screen period | min. 30 s |
| SG camouflage | Wavelengths ranging between 0.4 and 14 μm |
| Laser detection | 360° – optional |
| Sensors | 1 x surveillance TV camera, colour CCD, 36 x zoom 1 x aiming TV camera, monochromatic CCD, focus 75 mm 1 x IR, uncooled 1 x laser rangefinder – optional |
| Integrated operator's workstation | 12" TFT display, resolution 1024 x 768 CPU architecture x64 Control panel with 2 joysticks |
| Range of elevation | -15° to + 70° |
| Range of traverse | n x 360° |
| Operating temperature | -32°C to + 44°C |
| Storage temperature | -33°C to + 63°C |