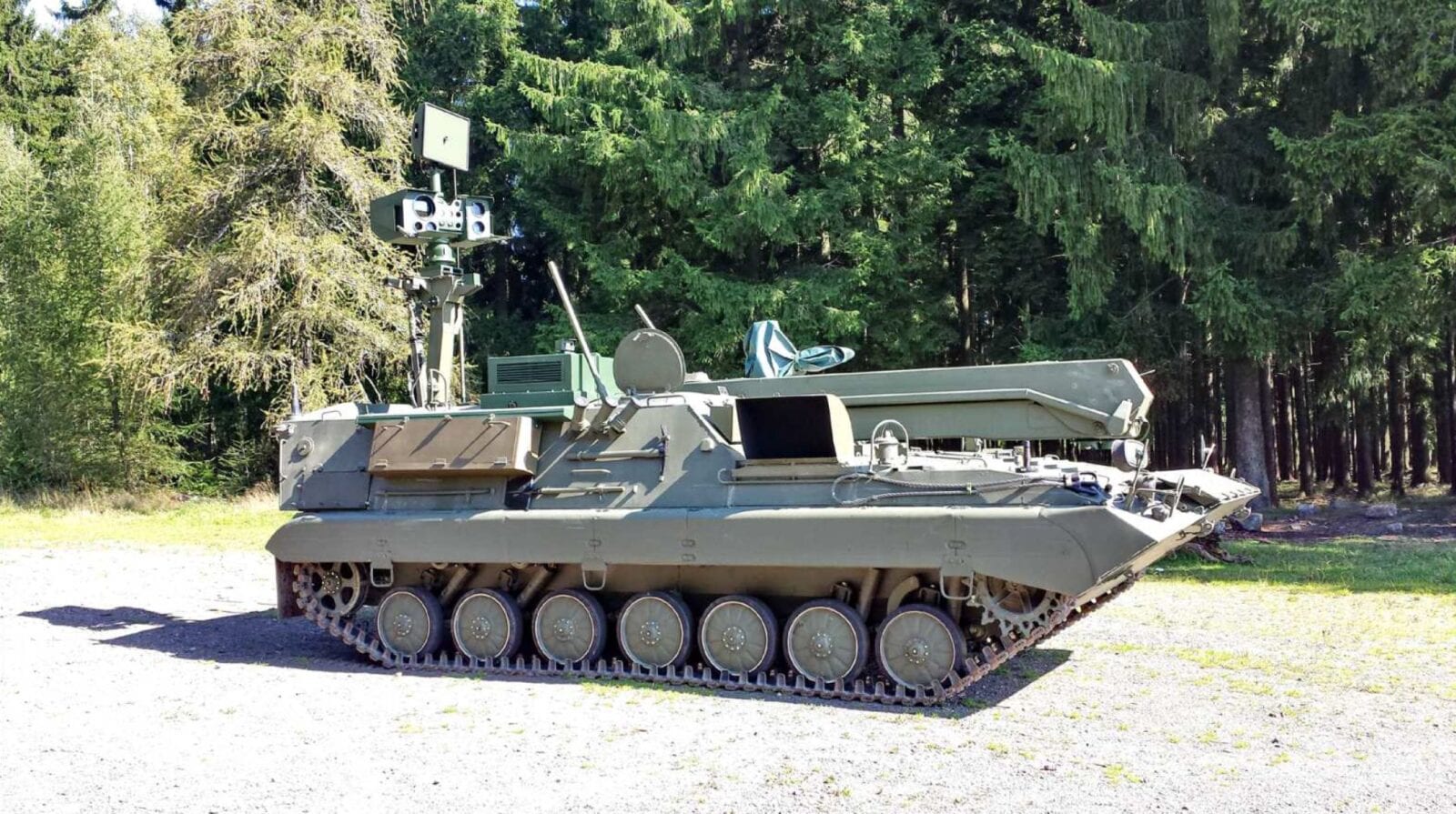 Artillery reconnaissance assembly
Reconnaissance observation assembly "SNĚŽKA M" is a modification of an existing assembly at the level of system solution of integrated reconnaissance system, control systems (HW and SW), communication means, power source and support sub-systems in order to increase useful characteristics to the level of contemporary reconnaissance systems.
Purpose
Reconnaissance observation assembly "SNĚŽKA M" is integral part of artillery battalion firing control system and is designed for artillery battlefield reconnaissance and for data securing needed for firing when performing tasks of forces firing support. It is supposed to be deployed especially in exposed battlefields, where ensures very good protection of crew and devices against grenade fragments, small weapons bullets and mass destruction weapons. Used sub-systems for reconnaissance and their mutual configuration enable to construct reconnaissance assembly with long range target detection and identification.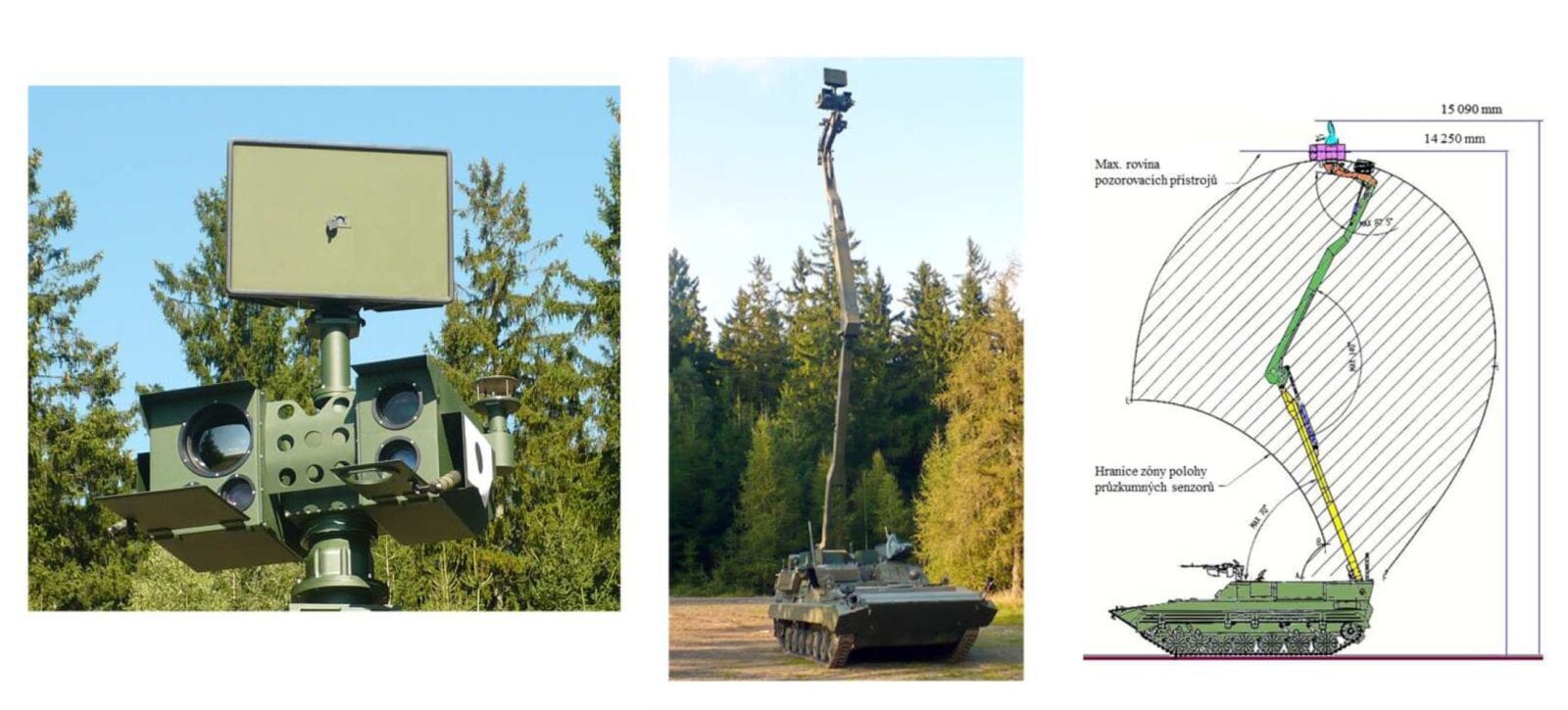 Main TTD
| | | |
| --- | --- | --- |
| Dimensions: | Length | 7 485 mm |
| | Width | 3 150 mm |
| | Height | 3 700 mm |
| | Combat height | 15 090 mm |
| Mass: | Total mass | 17 000 kg |
| External communication subsystem: | Hand radio-station Harris RF7800M-HH | 1 pc |
| | Vehicle radio-station RF 1325 | 1 pc |
| | Vehicle radio-station Harris RF7800M-MP | 1 pc |
| Navigation sub-system: | GPS receiver DAGR AN/PSN-13A | 1 pc |
| | Inertial navigation unit TALIN 4000 | 1 pc |
| Optical sensors target range , type TANK: | Day camera detection | up to 18 km |
| | Day camera reconnaissance | up to 10 km |
| | Day camera identification | up to 6 km |
| | IR camera detection | up to 14 km |
| | IR camera reconnaissance | up to 8 km |
| | IR camera identification | up to 5 km |
| | Day camera detection | up to 20 km |
| Radar unit | Type – Squire | 1 pc |
| | Range | up to 48 km |
| Alternative Reconnaissance Kit (SNPz): | Leica Vector 21 Nite | 1 pc |
| | GonioLight V or STERNA V | 1 pc |
| | Data terminal IX104C5DMSR | 1 pc |
| | GPS receiver DAGR AN/PSN-13A | 1 pc |
| | Tripod | 1 pc |
| | Backpack TL 98 S UV VZ 95 VTUVM | 1 pc |