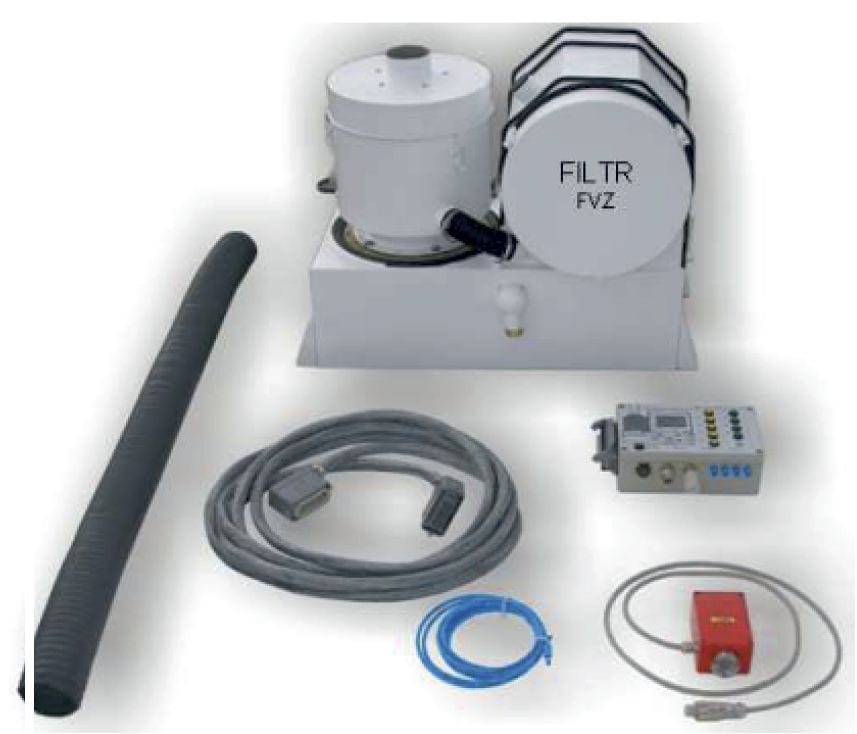 FILTRATION AND VENTILATION UNIT FVZ-98M
The FVZ-98M unit is intended for ensuring the filtration, ventilation and air overpressure generation in mobile COLPRO equipment (combat vehicles, APCs, box bodies, containers) and serves for the personnel protection against the NBC weapons impact (chemical agents, radioactive fallout and biological aerosols). The FVZ-98M unit uses effectively the sorption capacity of the collective filter by detection of air quality in the crew compartment through CO 2 sensor and filters only such air volume, which is necessary in the selected unit operation mode. Internal overpressure regulation is attached to the vehicle speedometer.
The FVZ-98M unit can be used in an environment with extreme dust content. It has the system of internal diagnostics. It is possible to install the unit outside of the object or into the crew compartment.
FVZ-98M unit can operate in the following modes:
Ventilation (3 stages);
Risk of the NBC use;
Using of the NBC weapons (contamination);
Extra dangerous situations;
Hermetic sealing (FVZ-98 unit inlet and outlet closing).
BASIC TACTICAL AND TECHNICAL DATA:
| | |
| --- | --- |
| Rated air supply | 150 m3.h-1 |
| Maximum air supply | 200 m3.h-1 (with KFM 200 filter) |
| Air overpressure in the crew compartment | 300 Pa to 660 Pa min. (according to the vehicle speed) |
| Weight (without the collective filter) | 80 kg |
| Feeding | 24 V DC or 230 V AC |
| Basic dimension | 750 mm × 500 mm × 600 mm |
In addition to the FVZ compact block, there is located the control box and sensor for CO concentration 2 measuring in the crew compartment. Air supply automatic regulation according to the selected mode, vehicle internal overpressure, air quality and vehicle speed. Automatic changeover to the emergency mode in the case of sensor failure. Maintenance-free dust filter with the continuous dust exhausting. KFM 200 collective filter (for ACR) or NATO 170 m3.h-1 filter.