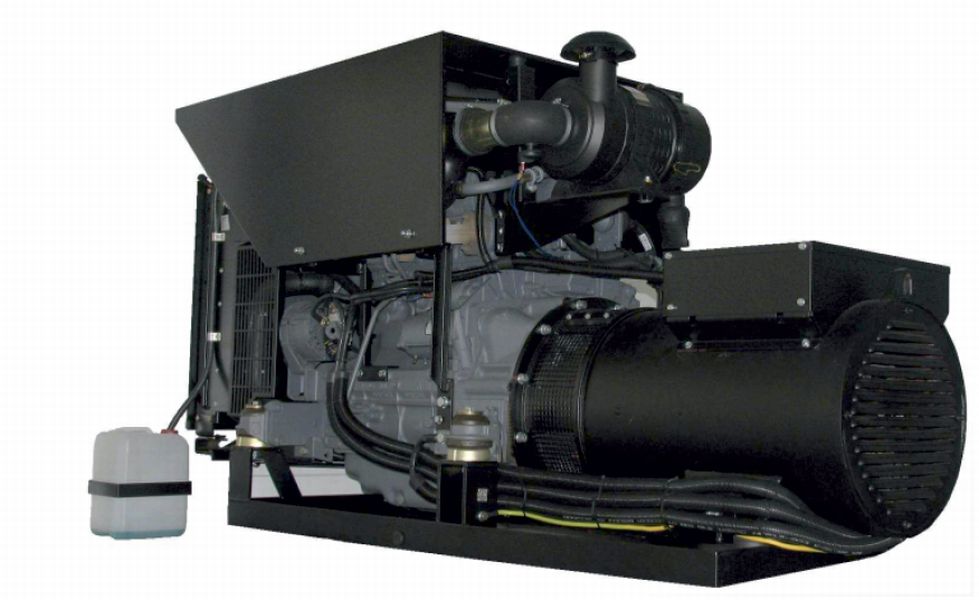 60 kW ZRS 60 kW IN ISO-1C CONTAINER
The 60 kW geberating set (EC) is the independent electric energy source for general use which enables the supply of the both three-phase and one-phase appliances in the 3 x 400/230 V, 50 Hz voltage system. The ZRS 60 kW set in the ISO 1C container is intended for using by the immediate reaction units in the complex container system. The set is not intended for the operation on the chassis but as the independently staying container placed on the terrain.
EQUIPMENT:
The ZRS 60 kW set consists of three basic components:
generating set;
distribution set;
modified ISO 1C container.
Generating set consists of the diesel engine and synchronous alternator. Distribution set consists of the cable set and distribution boards enabling connection of any appliances with the maximum input power up to 60 kW. ISO 1C container is transportable on a four-axle T-815 260 R81 8 x 8.2 type chassis with the hooked MULTILIFT MK IV mechanism and on other similar means for the ISO 1C containers transport.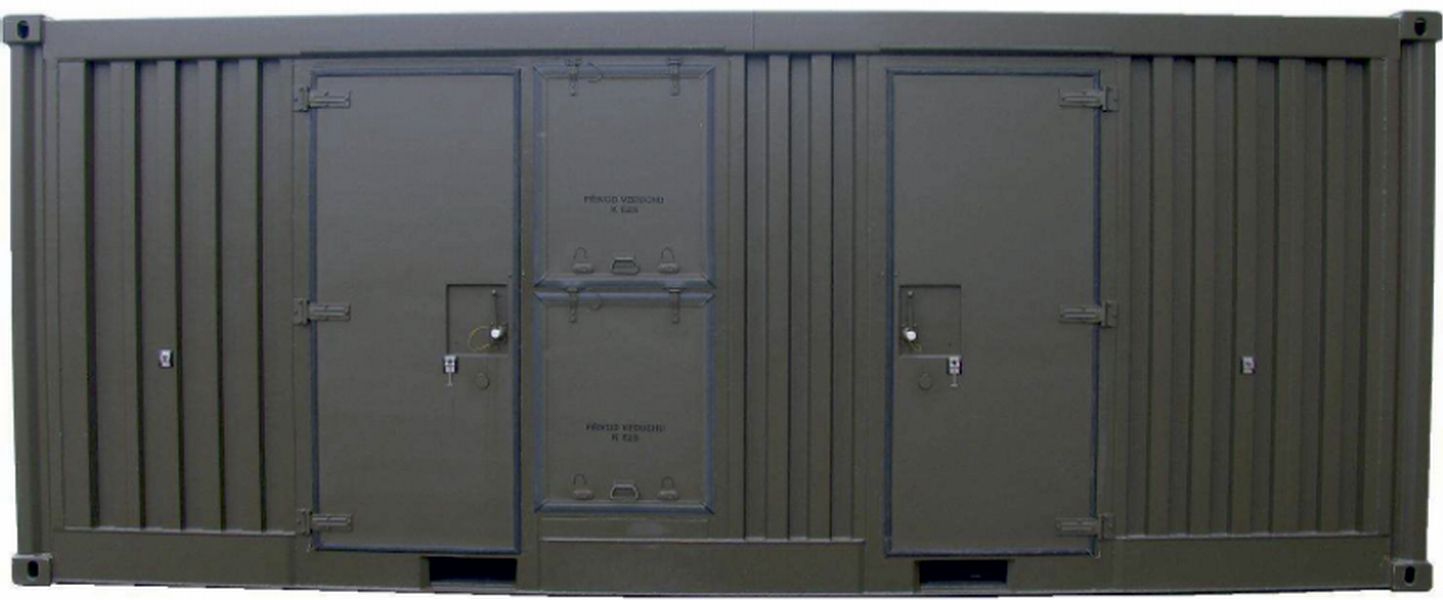 BASIC TACTICAL AND TECHNICAL DATA:
| | |
| --- | --- |
| External container dimensions (l x w x h) | 6 058 × 2 438 × 2 438 mm |
| Total weight | 7 210 kg |
| Stacking ability (numer of containers with the weight of 24 000 kg) | 3 layers |
| Rated output power (COP ČSN ISO 8528–1, art.13.3.1) | 75 kVA |
| Rated voltage, frequency | 3 × 400/230 V, 50 Hz |
| IP code (in case of closed boxes) | IP 44 |
| Engine type / fuel consumption | DEUTZ BF6 M 1013 E / 18 l.h-1 |
| Cylinders volume | 7 146 cm3 |
| Starting | electric |
| Noise | 75 dB / 7 m |
| Operational conditions: | |
| ambient temperature | from – 30 °C to + 44 °C; |
| relative humidity | up to 90 % at the temperature + 30 °C; |
| rain | intensity up to 3 mm per minute, falling under the angle of 30° in all directions; |
| air dustiness | up to 0,5 g/m3 for at least 1 h; |
| air flow velocity | up to 20 m.s-1. |