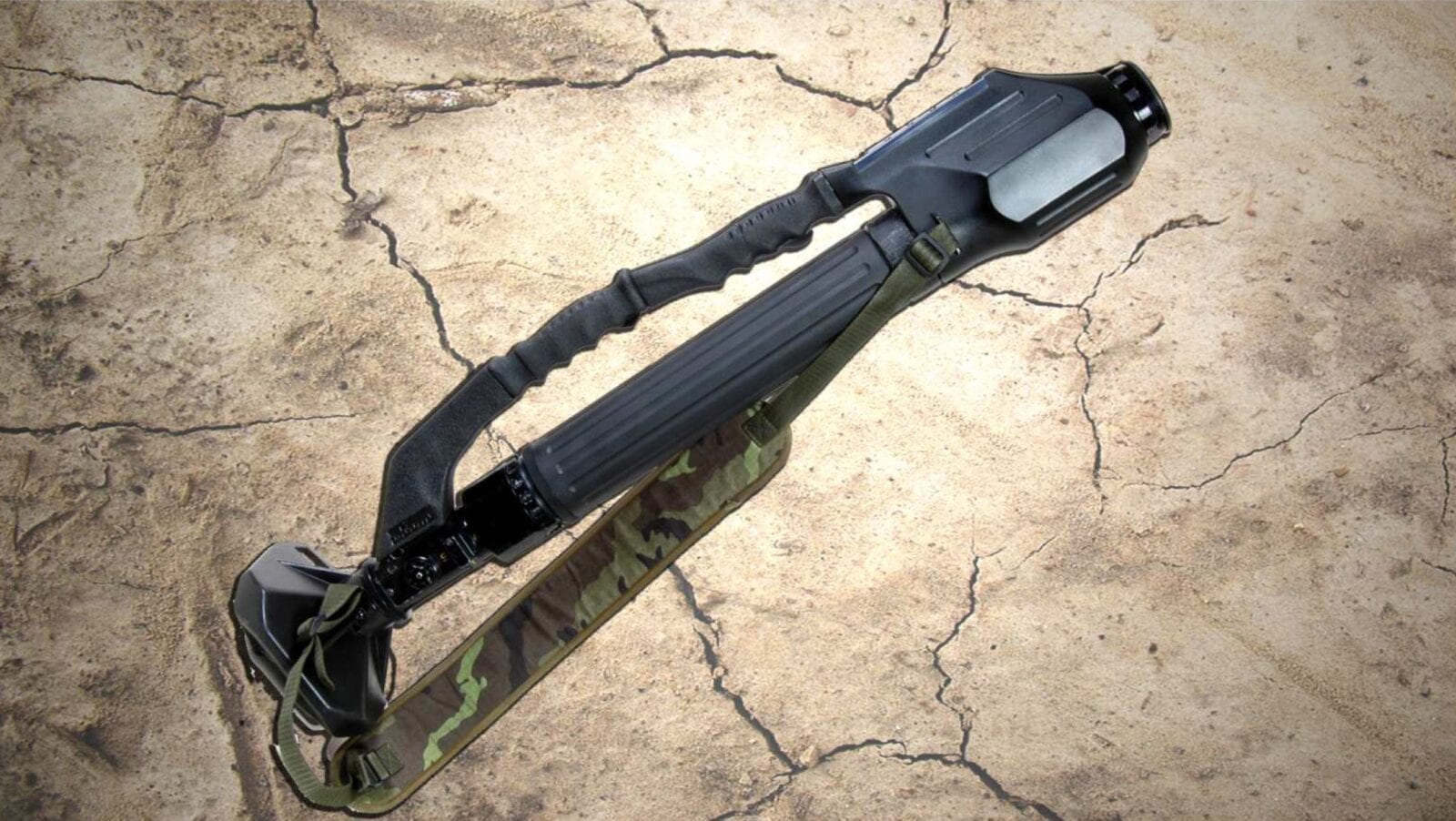 60 mm ultralight commando mortar
ANTOS is an ultralight 60 mm commando mortar. Most parts are made of aluminium alloys, titanic alloys and plastics. It is design to comprise only the essential quantity of components that can be easily disassembled and maintained. The integrated liquid sight clearly displays the range of fire. Modular design allows production of different variants in term of features and accessories.
Purpose
The 60 mm mortar ANTOS is intended for paratroops and special units. High trajectory, short time to take up firing position, high rate of fire, sufficient accuracy of fire and powerful fragmentation effect at the bomb impact predetermine the mortar for special operations, especially in rear of the enemy. Low mass and compactness ensure support during paratroops operations and provide easy mobility of a soldier in hard terrain and at shelters.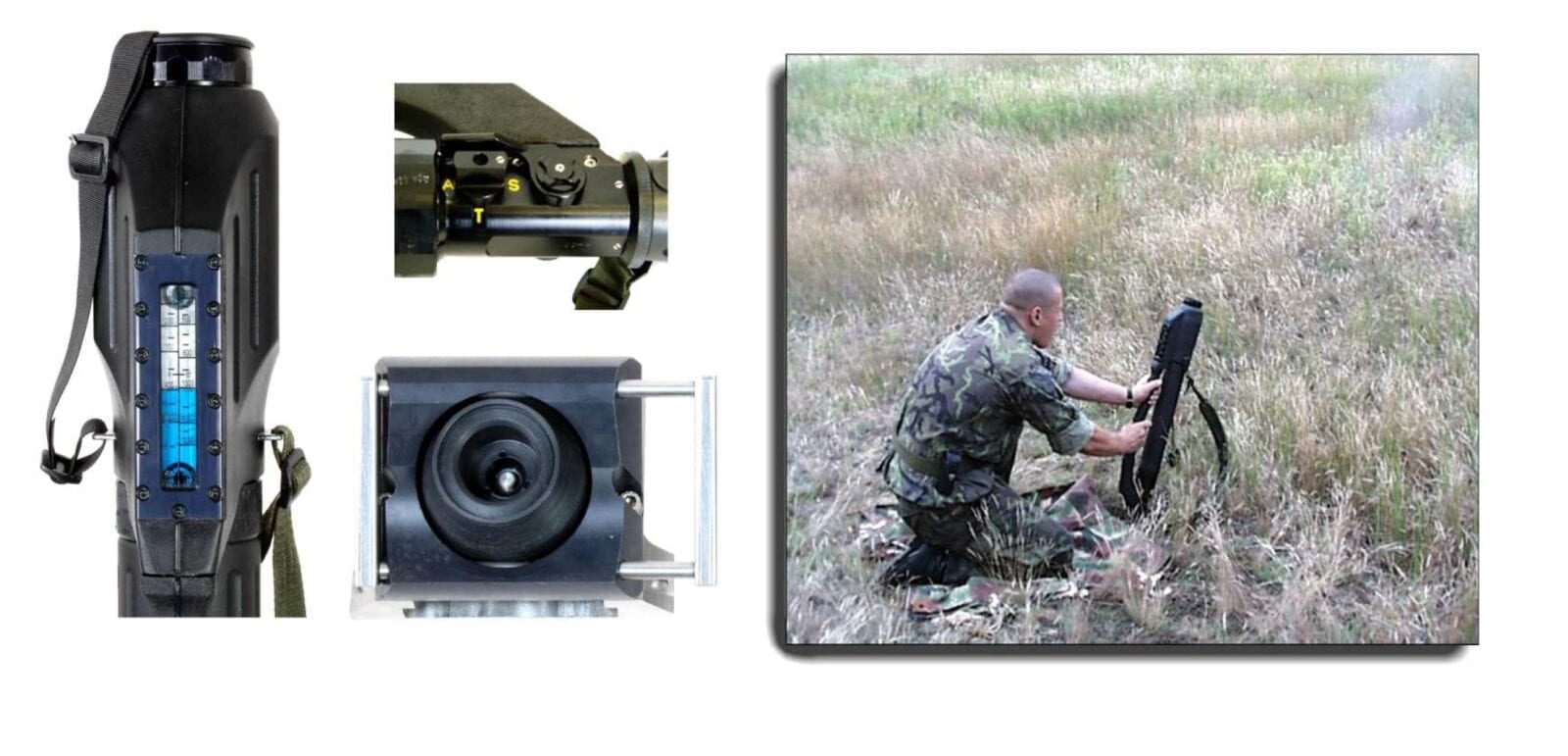 Main TTD
| | |
| --- | --- |
| Mortar assemblies: | Barrel |
| | Base plate |
| | Breech ring with safety and striking mechanism |
| | Handgrip with trigger mechanism |
| | Liquid sight |
| | Carrier belt |
| | Muzzle cap |
| Calibre (acc. to STANAG NATO): | 60,7 mm |
| Weapon length: | 905 mm |
| Barrel length: | 650 mm |
| Total weight of the weapon: | 4.9 – 5.3 kg per configuration |
| Elevation: | 45° – 85° |
| Minimum range (+21°C, 85°, primary charge 0): | 80 m |
| Maximum range (+21°C, 45°, full charge 1): | 1230 m |
| Maximum operating pressure: | 18 MPa |
| Firing mode: | by gravity |
| | by trigger |
| Operating temperatures: | -30°C až +60°C |