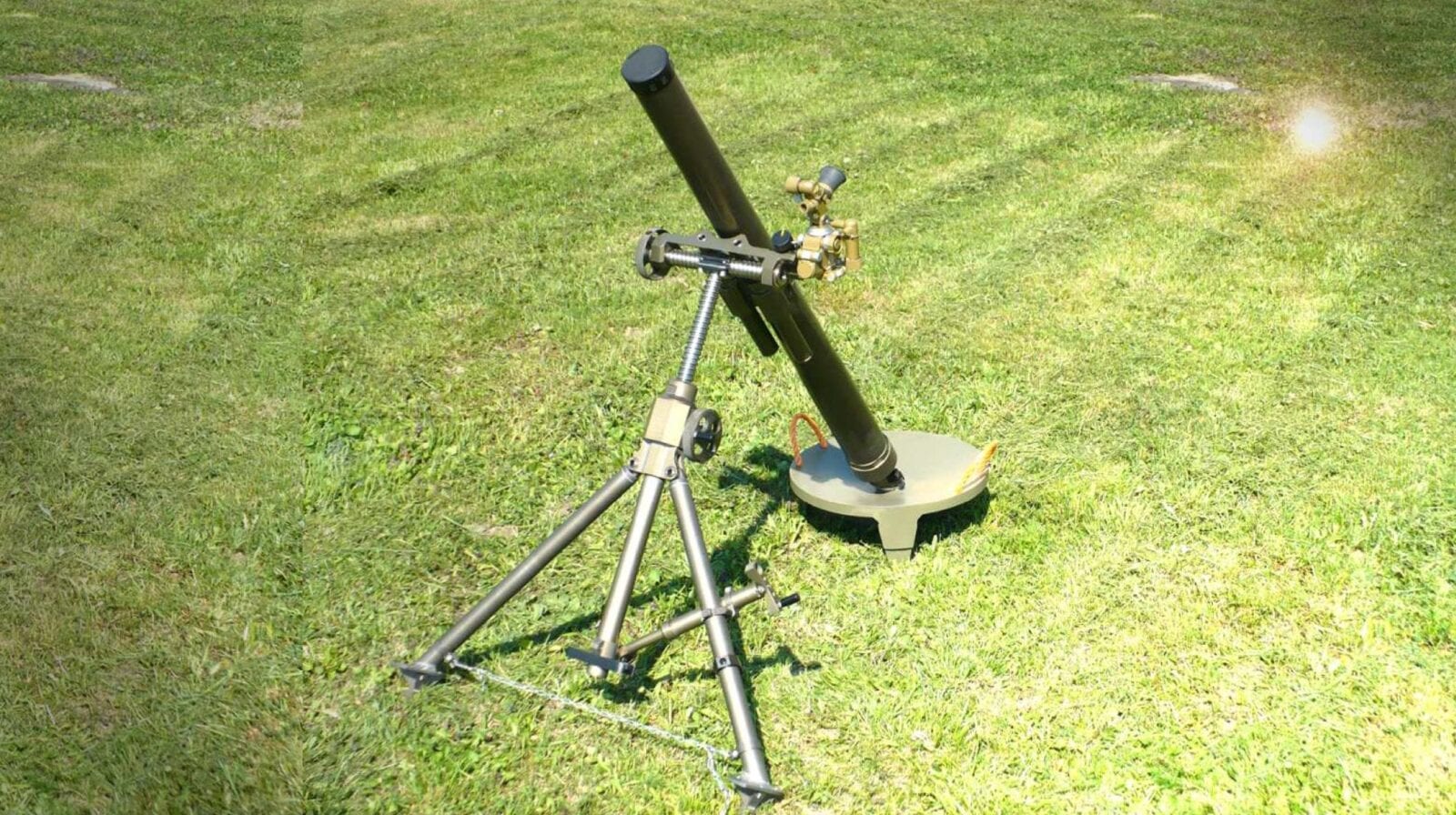 Ultralight 60 mm mortar
ANTOS-LR is ultralight 60 mm mortar, designed from components from high strength aluminium titan alloys and plastics. Standardized mortar calibre (60.7 mm) enables to use 60 mm mortar bombs both from the Czech production and defined mortar bombs from NATO Countries.
Purpose
60 mm mortar ANTOS-LR is designed to reinforce a fire power of paratroops, recco and special units. It serves as a supporting artillery weapon of military units at squad or platoon level. It is designed to pacify and destroy infantry and firing devices of an enemy located in unprotected foxholes and shelters. Further is possible to use the mortar for defence barricades destroying, defence observation, meeting points, military camps, basements or storages destroying, including liquidation of firing centres and local resistance centres.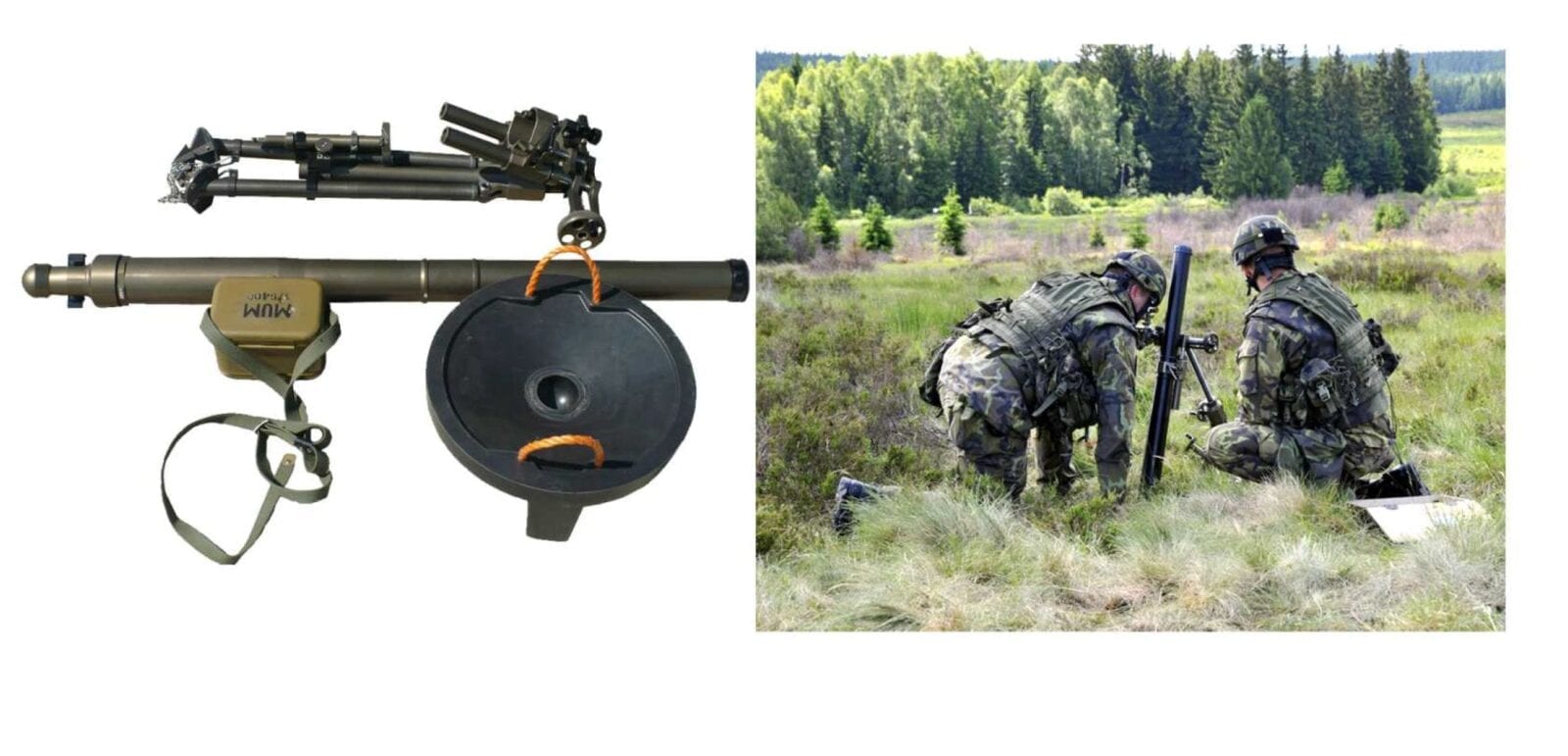 Main TTD
| | |
| --- | --- |
| Mortar assemblies: | Barrel with muzzle matrix |
| | Breech ring |
| | Baseplate with loops for carrying |
| | Bipod |
| | Sight with case |
| Calibre (acc. to STANAG NATO): | 60,7 mm |
| Barrel length: | 1000 mm |
| Total weight including sight: | <15,9 kg |
| Aiming angles in traverse, no change of bipod position: | +/-6° |
| Elevation: | 40° – 85° |
| Minimum range (+21°C, 85°, primary charge 0): | 102 m |
| Maximal range (+21°C, 45°, full charge 3) | 3098 m |
| Maximum operating pressure: | 54 MPa |
| Firing mode: | by gravity |
| Operating temperatures: | -30°C až +60°C |