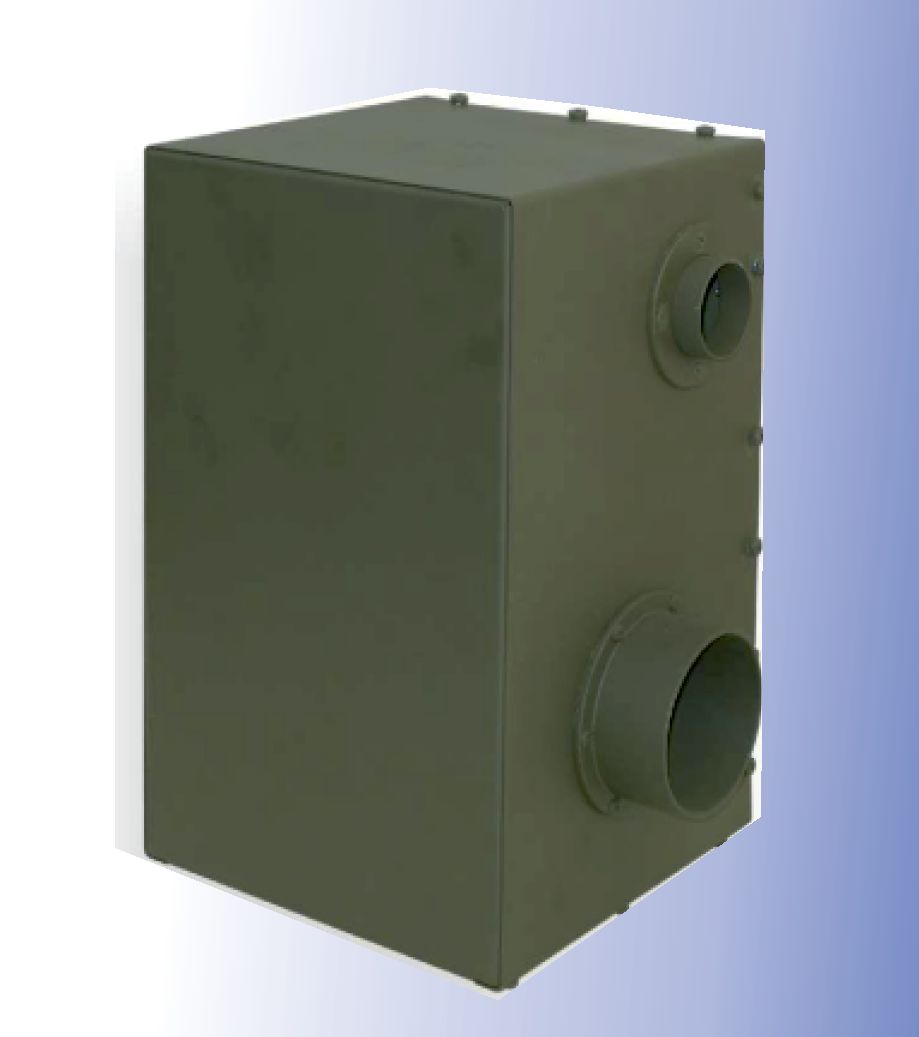 FILTRATION AND VENTILATION UNIT FVZ-50
The FVZ-50 unit is intended for supplying of protected space of smaller mobile means (small armoured vehicles, small van bodies, van cabs) with filtered air even under conditions of mass destruction weapons usage. It ensures the air clearance of dust (even radioactive) and of combat chemical agents in the form of gas and aerosols. It creates the overpressure in the COLPRO space that prevents from toxic substances penetration into the crew compartment. It is to be installed outside the object, on demand it is possible to adjust it for the indoor mounting.
It consists of two basic modules – cyclo-ventilation unit and combat filter. In vehicles equipped with own ventilation device the combat filter is to be set directly to cyclo-ventilation unit and forms all-filtration device (FZ-50). In other objects the connection between modules is to be made by hoses with quickcouplers, which enables the switching between filtration and ventilation modes (FVZ-50).
BASIC COMPONENTS OF FVZ-50:
cyclo-ventilation unit;
combat filter;
control box.
BASIC TACTICAL AND TECHNICAL DATA:
| | |
| --- | --- |
| Basic dimensions | |
| cyclo-ventilation unit | 220 × 225 × 370 mm |
| combat filter | 220 × 220 × 365 mm |
| Air supply | 50 ÷ 70 m3 · h-1 |
| Air overpressure in the crew compartment | min. 250 Pa |
| Nominal voltage/current | 24 V DC/ 3A |
| Climatic resistance | -32 °C to +44 °C |